THE TRINNOV ALTITUDE 32 HAS PROVEN SO ABOVE ANY OTHER PROCESSOR (EXCEPT THE CINEMA ONLY CP-850), WITH ITS NUANCED CROSS OVER FLEXIBILITY,  ROOM COMOPENSATION CALIBRATION POWER AND INCREDIBLE RESOLUTE RENDERING ENGINE  THAT IT BECOMES THE ONLY SURROUND PROCESSOR WE PLAN ON SELLING FOR YEARS TO COME…
THIS X' MAS ORDER A TRINNOV ALTITUDE (24/32 CHANNEL) AND RECEIVE 10 OF THE VERY BEST ATMOS CEILING SPEAKERS CURRENTLY ON THE MARKET , COMPLIMENTARY (EXCLUDING BRACKETS). THESE ARE EXCELLENT!
The TRINNOV Altitude 24 DRIVING A 24 SPEAKER BATTERY of ALCONS AUDIO pro-ribbon dsp powered speakers recently received the prestigious BEST AUDIO DEMONSTRATION  award at CEDIA 2016 (the rAVe award ) this 24 speaker 113 decibel demonstration installation UISING THE ULTIMATE HIGH DECIBEL RIBBON SPEAKERS was masterminded and supervised by CINERAMAX showing some of the the longest playlists of object intensive high adrenaline ATMOS MOVIE CLIPS SWIFTLY fed by a Kaleidescape hdr uhd STRATO player feeding an Ultraquiet, compact, color accurate BARCO DCI projector on a 13 foot wide contrast enhancing acoustically transparent screen.
To help enthusiasts achieve perfect ATMOS 3D sound we will gift you 10 of the EXCELLENT (as in our: excelent, fantastic and ultimate scale) that currently are the very best ribbon coaxial ATMOS celing speakers in terms of audience coverage made by DOLBY for their CINEMA  ATMOS INSTALLATIONS. 🙂
While currently out premium ( Quested) and Ultimate line (Alcons) are working in coaxial ribbon ceiling speakers for this X'mas DOLBY is the first out of the gate with this excellent performers that do not break the bank and are used in the best sounding movie theaters in the USA. In Europe Alcons rules.:-)
You cannot get from  4 ribbon ceiling speakers correctly rendered ATMOS nowhere remotely near as with the same level object granularity, spatial resolution and envelopment as with 10 ceiling ATMOS speakers.
Only the Altitude IMMERSIVE AUDIO PROCESSOR (24/32) empowers your theater with this ultimate level of spectacle. STOP FOOLING YOURSELF (10 is better than 4) and for ATMOS TRINNOV is BETTER THAN ALL by a gargantuan chasm. 😉
Of all the trinnov dealers in the World few have spent the resources in ALTITUDE 32 education and internalization (2 CINERAMAX IMMERSION EXPERTS) and none have completed multiple 24/32 installations of the calibre and object granularity of CINERAMAX's , Le petit trianon in Detroit (24 Quested), TRITON in Germany (35 Quested) and HYPERION (THE ULTIMATE 38 Alcons Audio) recently completed in ISTANBUL (ARGUABLY THE BEST SOUNDING home atmos INSTALLATION IN THE WORLD- which was completed in time and on budget during tension filled periods in between ISIS airport bombings and a failed Coup D' Etat).
Over and over again CINERAMAX proves the expertise to complete benchmark setting installations, with supreme reliability, anywhere in the world come hell or high water. Yes if you were wondering, we were in Moscow completing a 30 channel Trinnov / Quested Installation when Ukraine was Invaded.:-)
With our 4 year head start in 24/32 channel ATMOS we haved achieved a proiviledged advantageous position to SERVE the US and LATIN AMERICAN market better than none; this while providing you the necessary count of 10 ATMOS ceiling speaker that are better than what is currently available on the market, purpose built by and for ATMOS by Dolby Itself. We only use fatigue free ribbon technology that CINERAMAX pioneered for 24-32 speaker ATMOS IMMERSIVE Cinemas 4 years ago with Trinnov.
HYPERION 38 Pro-Ribbon SPEAKER INSTALLATION IN ISTANBUL was proof of concept for our decision to show at CEDIA a scaled down  24 speaker version which won BEST AUDIO DEMO ATMOS installation this September in Dallas.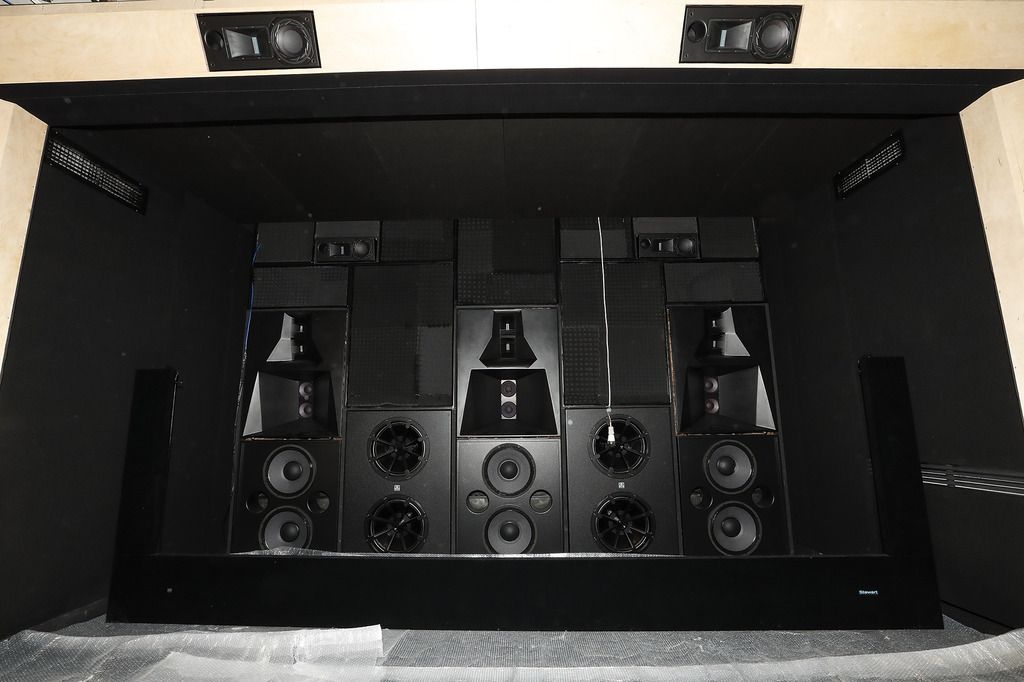 CINERAMAX is among  select handful of Trinnov expert dealers in the Americas, and the number one operating Pan-Atlanticly (with offices both in America and Europe). No other Trinnov dealer has received a CEDIA RAVE AWARD for best ATMOS DEMO. Our latest tinnov and ribbon speaker intel is supplemented by our good friendship with the most senior Dolby Atmos executive, Director Andrew Poulain – a kindred spirit which made the Las Vegas AMC PRIME Dolby Cinema the best sounding IMMERSIVE cinema in the USA.
IF YOU ARE LOOKING TO RECREATE THAT EXPERIENCE and that of DOLBY CINEMA BEING BUILT INSIDE THE NEW DOLBY HEADQUARTERS at home, LOOK NO FURTHER.
Call Peter CINERAMAX 1-305-206-6073. peter@cineramax.com
The worl'd leading IMMERSIVE AUDIO Integrator. When  you get your Altitude and microphone, CINERAMAX will send their 1 among the World's only  4  top TRINNOV CALIBRATION GURUS!
———————————————————————————————————–
DOLBY MINI-PLF ATMOS RIBBON COAXIAL CEILING SPEAKER SPECIFICATIONS:
53Hz to 20,000Hz Operating Range
110 Deg Horizontal Dispersion, 90 Deg Vertical Dispersion
Recommended amplier power: 150W @ 8 Ohms
Maximum Calculated @ 1 meter Continuous Output:109dB